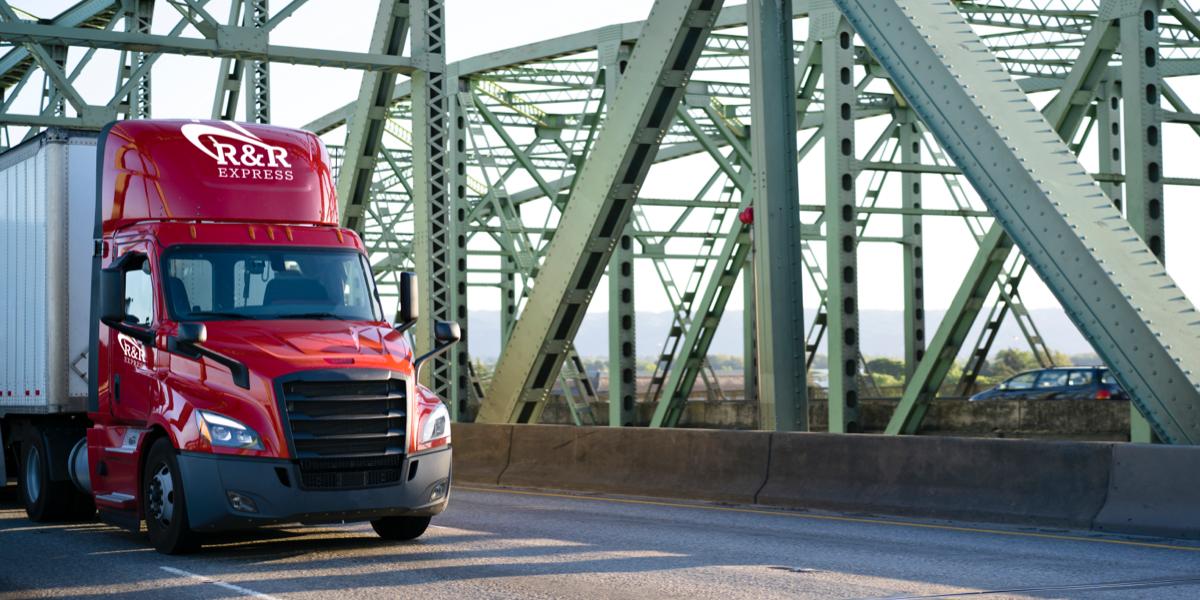 Putting the Spotlight on Certified Safety Director Loretta Payonk
2023-03-28 10:39 AM
---
Safety in the transportation industry has always been a priority. And each year, millions upon millions of miles are traveled by truckers, and tons of cargo along with them. But the truth is that safety isn't a set-it-and-forget-it type of strategy. Keeping truckers and drivers safe along the road takes diligence, determination, and perseverance. And at R&R Family of Companies, we have a commitment to improving safety and maintaining high standards.
The R&R Family of Companies' Dedication to Safety
The R&R family of companies are vitally interested and vested in maintaining the highest level of safety in our industry, and have invested into a dedicated facility for that purpose. Our centrally-located National Safety Center helps us operate responsibly and lawfully to help ensure public safety on the roads.
Laws and regulations relating to commercial motor vehicle safety are essential and ever-changing, but our safety center and individuals like our Certified Safety Director Loretta Payonk are helping to ensure the welfare of the motoring public.
We take pride in the investment made in our safety department and in our strict standards maintained by qualifying drivers, owner operators, and partner carriers.
Our Safety Director is Crucial to Our Success
At the R&R Family of Companies, we are committed to protecting our fleet, our drivers and dispatchers, and everyone with whom we share the road. This is why roles such as Certified Safety Director held by Loretta Payonk are vital to our success.
Hired in 2010, Loretta Payonk has held the crucial position of onboarding newly acquired companies and setting non-negotiable standards, practices, and procedures depending on the organization's fleets and needs.
Through Payonk's oversight, we provide a fleet of well-maintained equipment on the road paired with healthy and well-trained drivers behind the wheel of our company-owned vehicles. The goal here is to encourage and incentivize all organization members to think about their jobs through a safety lens. Not only does this help make the workplace safer, but it helps develop pride and loyalty for new truckers coming into the field. After all, transportation companies need to practice a safety-first culture.
"Loretta is essential to Rthe R&R Family of Companies' excellence. We are proud to recognize her achievements and dedication to making a difference in both our company and the trucking industry," says the R&R Family of Companies CEO, Rich Francis
Supporting Safe, World-Class Truck Drivers on the Road
The best way to support safe, world-class drivers and reduce trucking-related accidents and deaths is to invest in technologies such as lane departure warning systems, blind-spot warning devices, speed limiters, collision mitigation systems, etc. On top of that, vehicles must be PMI compliant with issues addressed promptly and correctly. We believe that a well-maintained truck is a safer truck.
With the recent acquisition of LTR, we trade equipment at 350,000 miles to ensure we have only the best equipment on the road. This supports our goals for high performance, longevity, and safety for our drivers and those with whom we share the road.
Interested in learning more about the safety department at the R&R Family of Companies? Want to book a shipment? Contact us today.