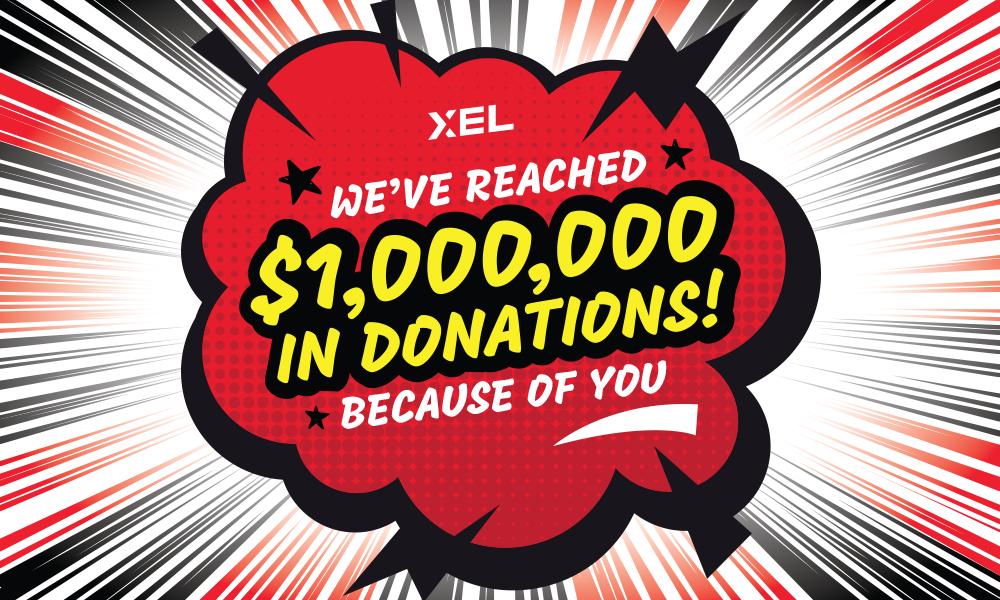 A Million Dollar Movement That's 'Powered by Purpose'
2023-08-04 04:07 PM
---
Our 'Powered by Purpose' mindset among the R&R Express Family of Companies has helped The XEL FOUNDATION reach a monumental milestone in its journey — crossing the one million dollar threshold for fundraising! This accomplishment means the world to everyone involved and shows just how important and relatable the movement is to so many people. Together we are empowering change with purpose!
The XEL FOUNDATION was founded to support individuals with autism through research and inclusion. The R&R Express Family of Companies is proud to provide support to continue to grow the foundation's positive momentum.
Keep reading to learn more about who and what is powering our purpose.
The Power Behind the Purpose
In 2017, the CEO of the R&R Family of Companies, Richard S. Francis' grandson Lex was diagnosed with autism. Autism spectrum disorder (ASD) is a developmental disability that can cause significant social, communication and behavioral challenges. As a grandfather, he knew he had to do something, as a business owner he knew he could do more.
In November of 2021, Rich and his wife Kathie donated $100,000 to form an autism foundation, The XEL FOUNDATION, for research and inclusion. That year the rate of autism was 1 in 54. That same day, Rich asked the employees at the R&R Express Family of Companies to consider donating $.54 for every load moved, which R&R would match. Unfortunately, today the number has increased to 1 in 36.
Special Thanks to Donors of The XEL FOUNDATION
Through their involvement with the Lex Go! Club, team members, employees and advocates across the R&R Express Family of Companies are committed to fighting the increasing rates of autism by pledging $0.54 of every truckload moved to The XEL FOUNDATION, which is matched by R&R Express for a total contribution of $1.08 per truckload.
In addition to the Lex Go! members, we want to take a moment to thank and celebrate other traditional donors that have helped us reach the one million mark. We have received numerous donations from corporate donors, in-kind donors, and families and friends of the foundation. Without you, reaching this monumental milestone would not have been possible!
Partnership with the Autism Discovery & Treatment Fund
The XEL FOUNDATION has committed to partner with the Autism Discovery & Treatment Fund, headed by Dr. Richard Frye, MD, PhD, FAAP, FAAN, CPI. The board has agreed to fund a hand-selected, progressive research project over a 5-year period. We look forward to updating everyone on the progress of this research.
The Foundation's Innovative Ways of Increasing Inclusion
The Sensory Activation Vehicle — brought to you by The XEL FOUNDATION in partnership with KultureCity, and powered by The R&R Express Family of Companies – has been traveling across the nation to provide inclusive opportunities for all individuals. From Bonaroo in Tennessee, to the World's Strongest Man competition in South Carolina, to Super Bowl LVII in Phoenix, the S.A.V.E offers a mobile sensory experience to any event that lacks a physical space for a dedicated sensory room.
Dedicate Your Power to the Purpose!
Are you interested in supporting individuals with autism? Get involved with The XEL FOUNDATION to help make a difference! Like a flywheel, the more energy we can all put into this movement, the greater the results will be.
There are multiple ways to give back and get involved with the foundation: