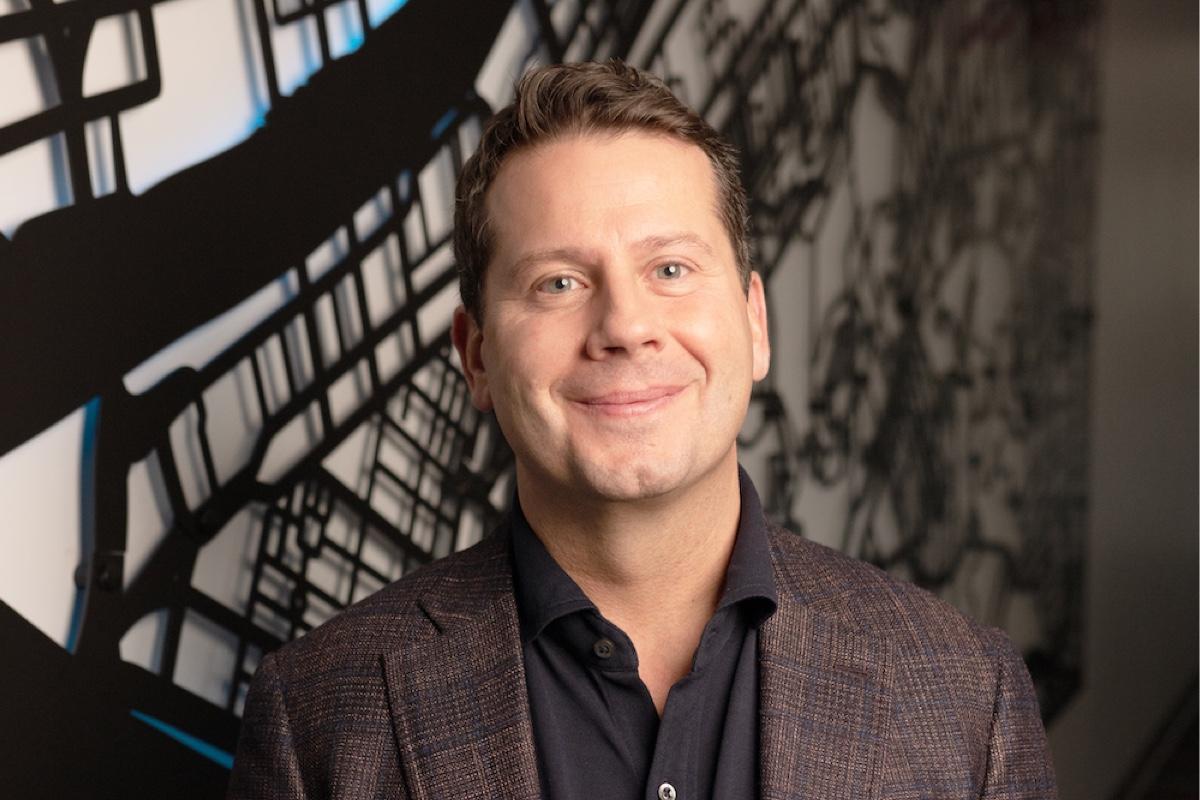 Managed Transportation: Streamlining the Supply Chain with Ross Spanier
2023-11-14 09:36 AM
---
In today's ever-evolving business environment, efficient supply chain management is essential. Managed transportation solutions are gaining prominence for their role in optimizing operations and driving cost-effectiveness. However, these solutions are only as effective and successful as the people behind them.
This article highlights the core elements and benefits of managed transportation solutions, emphasizing their crucial role in delivering value to businesses. But it also touches on the importance of choosing the right managed transportation company to partner with; It's all about the strategic minds behind the operations making things happen for clients.
Industry Expert Elevates Managed Transportation to New Levels
Ross Spanier, a newly appointed executive at R&R Family of Companies, is doing his part to elevate our managed transportation services higher than ever before. Ross is highly focused on streamlining operations and improving customer success rates — much like what a managed transportation system does for our customers. Ross is a highly effective, motivational, sales-driven and customer-focused senior executive who brings 20+ years of valuable industry experience to the table at the R&R Family of Companies.
Ross has witnessed firsthand the dramatic changes in the transportation and logistics industry over the years and how managed transportation solutions can drive success for businesses in light of this constantly evolving landscape. When you partner with the R&R Family of Companies for managed transportation solutions, Ross is just one of the many well-equipped and deeply knowledgeable individuals you will have on your side.
What is Driving the Need for and Popularity of Managed Transportation?
Managed transportation solutions are built on a triad of people/talent, processes and technology. The R&R Family of Companies has been a key player in the managed transportation space, offering a personalized, boutique approach and functioning as an extension of our clients' core operations. Now with Ross on the team, we're elevating this service even higher.
---
It's our goal to establish trusted relationships with our customers by delivering substantial value and improving the efficiency and cost-effectiveness of a company's transportation processes. We act as an extension of our customers' internal teams, providing a cloud-based transportation management system (TMS) that pulls all these aspects together into one centralized platform.
Transportation has shifted from being primarily relationship-based to a strategic business focus. Managed transportation solutions aim to provide customized offerings that align with clients' evolving needs, moving away from the commoditized approach of just providing rates. Technological advancements have played a pivotal role, particularly benefiting small to mid-sized companies.
"The value of managed transportation is a more efficient, cost-effective and reliable transportation service that provides greater visibility and control over their supply chain. It used to be about the relationships at the dock or with a traffic manager. Today, it's a priority in the boardroom."

—Ross Spanier,
R&R Family of Companies

---
Managed transportation providers now engage with top-level executives, including CFOs, COOs and VPs who understand that transportation is a critical piece of a successful business. These clients need to concentrate on their core competencies while outsourcing their transportation and logistics requirements to experts.
The number of shippers seeking to outsource transportation management is on the rise. This is in part due to the fact that many businesses are cutting costs to stay afloat. The cost to outsource managed transportation is often much lower than the cost of establishing and growing an internal logistics team.
Managed transportation stands apart from brokerage by offering a more strategic and comprehensive solution beyond just execution. It encompasses planning, scheduling, provider selection, tracking, consolidation, payment and auditing. This approach aims to improve efficiency, reduce costs and enhance visibility.

"Our customers aren't in the transportation and logistics game. They need to focus on what they do best. By partnering with a Managed Transportation provider, they can focus on their core competency and we can help them create a competitive advantage in the transportation and logistics marketplace."

—Ross Spanier,
R&R Family of Companies

---
Customers can integrate managed transportation solutions with minimal upfront costs, gaining access to logistics expertise, cutting-edge technology and a one-stop shop for additional modes and services through strategic partnerships.
The R&R Family of Companies has all the modes, technology and skilled personnel to make this happen.
Solve Critical Logistics Challenges with the R&R Family of Companies
Managed transportation solutions offer a strategic approach to logistics and transportation that extends beyond cost reduction. By focusing on people, processes and technology, these solutions empower businesses to enhance efficiency, reduce risk and gain a competitive edge.
As the demand for outsourcing and tailored transportation solutions continues to grow, the R&R Family of Companies is changing the future of supply chain management for our customers. Contact us today for a free consultation to discuss your needs!