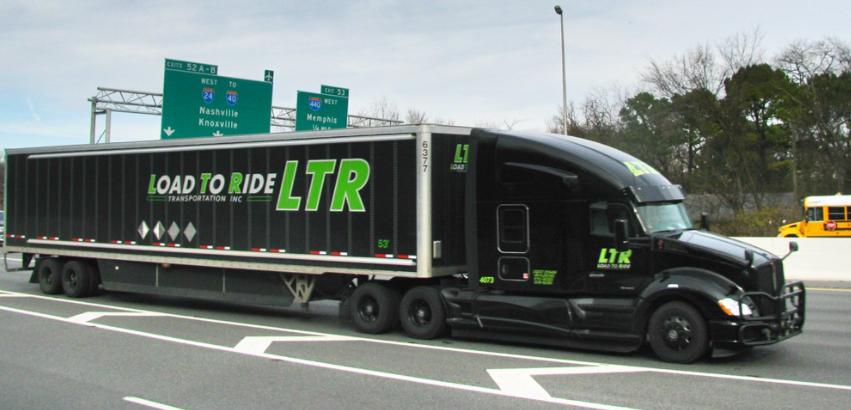 Load to Ride (LTR) Joins the R&R Family of Companies
2023-03-28 09:28 AM
---
The December 2022 acquisition of Load to Ride (LTR) by R&R is an excellent example of strategic partnership and growth. LTR has demonstrated financial stability and a long-term commitment to the utmost satisfaction amongst its transportation clients for over 40 years. Now we're combining their wealth of knowledge with ours to provide our customers an even better shipping experience and superior customer service.
LTR Fulfills Our Need for Diversification and Expands Our Supply Chain Solutions
Not long ago, the R&R Family of Companies determined that we needed to find a partner to help us grow our business. As part of that, we started our search for a partner that could meet the following requirements:
Culture
Solid management
Mode, service, and complimentary offerings allow us to both expand and diversify
Technology to not only keep us in the game but to stay on top
Proven solid business performance
Further, the R&R Family of Companies identified the need to diversify our non-asset model with a strong asset presence in a key western U.S. location. That location turned out to be Denver; this robust city boats a new and different recruiting and talent pool.
But more than that, the R&R Family of Companies needed a differentiator to continue to sustain and grow our own business. The LTL (less than truckload) segment represents 80% of LTR's outbound business and is the differentiator we needed to stand apart from our competition. LTR's expertise helps us reduce loss and damage, expedite shipments, and improve satisfaction for the end consumer. And we know the demands that the transportation industry has faced in recent years.
With the addition of LTR and their services to our fleet, we can expand our garage network, improving our ability to maintain our fleet. Further, LTR's formula is to trade equipment at 350,000 miles. This practice aligns with our philosophy, which reinforces and highlights our commitment to high performance, longevity, and safety for our drivers and those with whom we share the road.
"This acquisition helps strengthen our world-class customer service and provides more logistical and transport options to our customers," said Richard Francis, CEO of the R&R Family of Companies. "LTR benefits all R&R Family of Companies' customers by providing them with expanded customizable supply chain solutions."
Geographic Expansion Provides Opportunities for Growth
Change in any organization, even when beneficial to the organization, can be both exciting and stressful. However, no jobs were impacted by the LTR acquisition, and we're exceptionally proud of that. This expansion provides an opportunity for growth, allowing us to grow our presence established in Kansas City, Houston, Jacksonville, Tampa, Boston, and Phoenix. And LTR is a best-in-class partner in their ability to deliver freight anywhere, anytime.
We will benefit from these LTR services:
Load to deliver, LTL, and volume shipments to reduce loss and damage while expediting shipments and improving customer satisfaction
Pool distribution via secure and wide distribution of freight – their single-source solution will enable customers to control their LTL costs, make appointments in advance, minimize handling, and reduce transit times across the U.S. and Canada
Warehousing, both for the short-term and long-term
Expedited services to cover extremely critical shipments and same-day or time definite nationwide requirements
Special handling for fragile freight
Hazmat certification with drivers trained and certified to ship and transport hazardous materials
Temperature protection, inclusive of refrigerated and heat-equipped trailers to keep freight moving in extreme weather conditions
Learn More About This Exciting Business Venture
We view the LTR acquisition as an exciting business venture that will pay off in dividends in the year to come. And since LTR has developed a well-recognized and established brand, we intend to maintain that excellent brand now and for the foreseeable future. Learn more about this acquisition here.
This past year, we were proud to be honored as a 2022 Top 100 For-Hire Carrier in North America. We take this honor very seriously and look forward to making LTR part of our family.