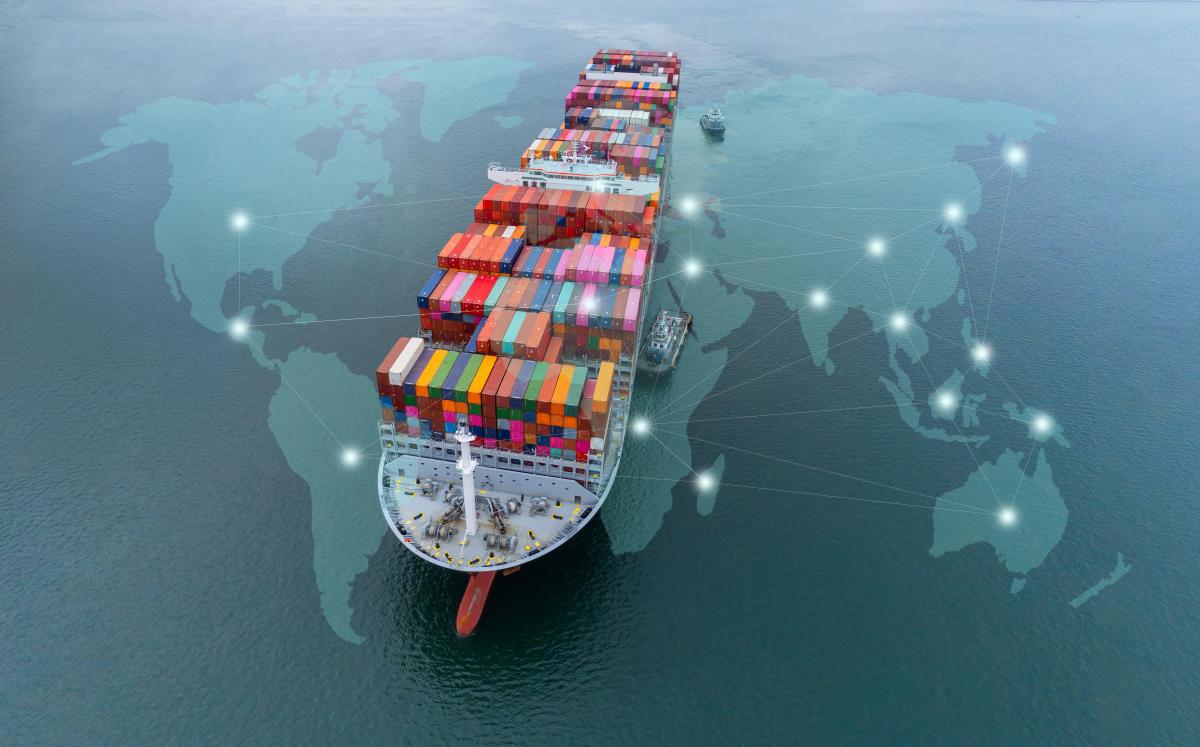 How the New CII Regulation Will Affect International Ocean Shipping
2023-02-16 02:33 PM
---
Ocean shipping plays a vital role in the global economy. With roughly 11 billion tons of seaborne trade recorded in 2021 alone, it's no exaggeration to say that international commerce would grind to a halt without the use of this shipping mode.
Given the current focus on environmental issues and the concern over global warming, it was only a matter of time before new regulations hit the ocean shipping industry. That moment has arrived, as of January 1, 2023. Specifically, the Carbon Intensity Indicator rating – or CII, for short – has gone into effect, and it will likely impact how vessels operate in the months and years to come.
As of January 1, 2023, it is mandatory for all ships to calculate their attained Energy Efficiency Existing Ship Index (EEXI) to measure their energy efficiency and to initiate the collection of data for the reporting of their annual operational carbon intensity indicator (CII) and CII rating.
Let's take a moment to take a closer look at what CII is, how it may impact the industry, and what you need to consider for your international shipping needs.
What is the Carbon Intensity Indicator?
While this can be an extremely complicated topic, we'll aim to keep it simple here and give you a big-picture view of this subject. The simple goal of CII is to reduce carbon emissions in the ocean shipping industry.
To work toward that goal, ships will be rated from "A" (best) to "E" (worse). The rating assigned to each ship is going to be based on a formula that includes factors such as the fuel consumption of the ship, the fuel type, the distance traveled, and the ship's capacity. If a ship performs poorly on this scale for a period of time, it will be required to produce a plan for how its rating will be improved.
How Will it Impact the Shipping Industry?
This is the big question related to CII – what real-world impact is it going to have on the shipping industry? As is often the case with new regulations, there are more questions than answers at this point. For one thing, there is no clear enforcement process in place at this point for ships that earn a poor rating, so it's yet to be seen how seriously ship owners and charterers will take these rules.
Also, the way CII is calculated may lead ship operators to do some curious (and counterintuitive) things to help improve ratings. For example, since the formula rewards a greater distance traveled, ships stuck in line waiting for a port might be better served to slowly sail around in the area rather than sit still. That's certainly not in line with the goal of CII, but the path to compliance is anything but clear for ships and those who own them.
The goal of this new regulation is to initiate the collection of data for the reporting of annual CII ratings. It's hard to say what will come from this reporting, but we'll see the first official rating report in 2024 after a year's worth of data has been collected.
You can learn more about this latest enforcement from the International Maritime Organization (IMO).
Partner with a Knowledgeable Logistics Company
The good news in all of this regulation talk is this… As a business owner who needs to distribute goods on a global scale, you don't need to get bogged down by the details. Instead, you just need to work with a logistics company that has the skills and experience to get your goods where they need to go. When you work with R&R Express, you can trust that we will be keeping up with all of the new developments in ocean shipping, and we'll know what options are available to suit your requirements.
If you need to move freight around the world in a timely and affordable manner, R&R Express is the best partner to accomplish this with. Contact us today to learn more about our service or to request a freight quote. We look forward to serving you!