R&R Express Expands Northeast Operations with Opening of Boston Office
07-13-2023
The R&R Express Family of Companies is proud to announce R&R Express' expansion into Boston. This strategic move establishes a dedicated office in the New England region for R&R Express, enabling the company to enhance its ability to provide exceptional logistics services throughout the region and better serve its growing customer base.
The new R&R Express office is strategically located across the street from Quincy Center Red Line train station and inside Presidents Place, an optimal location with storefronts, restaurants, and more. With this location, R&R Express can expand its presence in Boston and leverage the city's robust transportation infrastructure to provide exceptional services to clients across various industries.
The office space provides R&R Express with the capacity necessary to accommodate its rapidly growing team, resulting in local economic stimulation through job creation. By investing in its workforce and fostering talent, R&R Express aims to bolster its capabilities to provide state-of-the-art logistics solutions to its customers.
The expansion reflects R&R Express' dedication to meeting the evolving needs of its customers while further developing its presence in key markets. As a trusted logistics provider, R&R Express continues to invest in infrastructure and resources to offer innovative solutions that optimize supply chains and streamline operations.
For more information about joining the R&R Express team in Boston, please contact Devin Larkin at devin.larkin@shiprrexp.com.
More About R&R Express
For over 40 years, R&R Express has provided efficient, multi-mode solutions to meet every customer's complex transportation needs with integrity. R&R Express provides the technology, expertise, and the best personnel in the industry to move hundreds of thousands of shipments each year safely throughout North America and beyond.
For more information about R&R Express, visit https://www.shiprrlogistics.com/.
Media Contact:
marketing@shiprrexp.com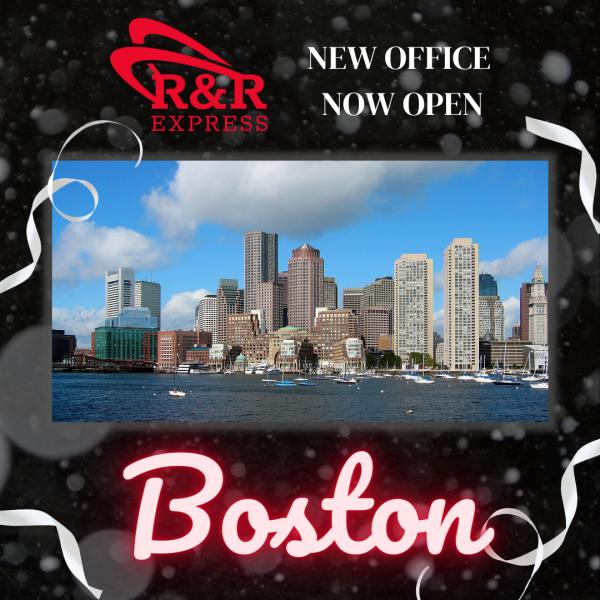 ---
About R&R Express
R&R Express is an asset-based company with a global network of partnerships. We are proud to offer a full array of logistics and supply chain solutions, including freight brokerage, managed transportation, expedited, project logistics and supply chain management, as well as a variety of shipping modes that include truckload, LTL, heavy haul/specialized and more.
Media Contact:
Elisa Krakowski
Director, Marketing
R&R Express
100 Commerce Drive
Pittsburgh, PA 15275
elisak@shiprrexp.com
1-800-223-8973