R&R Express Appoints Mark Ohlund to CIO
02-16-2023
R&R Express is proud to announce the hiring of their new Chief Information Officer, Mark Ohlund.
Ohlund brings more than 30 years of experience, technical acumen, and business development expertise to R&R Express. Ohlund was formerly the Chief Information Officer of American Expediting Company and Armada. In those roles, he supported growth strategies and improved efficiency and logistics. Ohlund earned a B.S. in Applied Mathematics/Computer Science and M.S. in Industrial Administration, both from Carnegie Mellon University. "Technology in the logistics industry is so important and I am very excited to be working with one of the largest privately held transportation companies in North America," said Ohlund.
Ohlund will lead the drive to further improve and build upon R&R Express' state-of-the-art systems and proprietary technology to benefit customers. This technology allows the company to offer 24-hour customer service, tracking systems, and other resources to expedite freight at a moment's notice.
R&R Express' transportation management system maintains real-time status updates based on individual customer requirements. Their rate matrix software ensures they can provide accurate and highly competitive rates for every load, every time. R&R Express understands that the industry is in a constant state of change, and they utilize experience and technology to provide consistent service and market-sensitive pricing to their customers. "I am excited to work with R&R Express to lead the logistics industry in technology-based solutions," said Ohlund.
More About R&R Express
For over 30 years, R&R Express has been the best in class in the logistics industry and in providing efficient, multi-mode solutions to meet customers' complex transportation requirements while maintaining an honest relationship. R&R Express' capabilities are enhanced by a proprietary suite of systems and technologies that provide centralized visibility and control of customer loads. This is all accomplished by R&R Express' One Family of companies, which moves hundreds of thousands of shipments each year using a combination of truck assets and contracted carriers.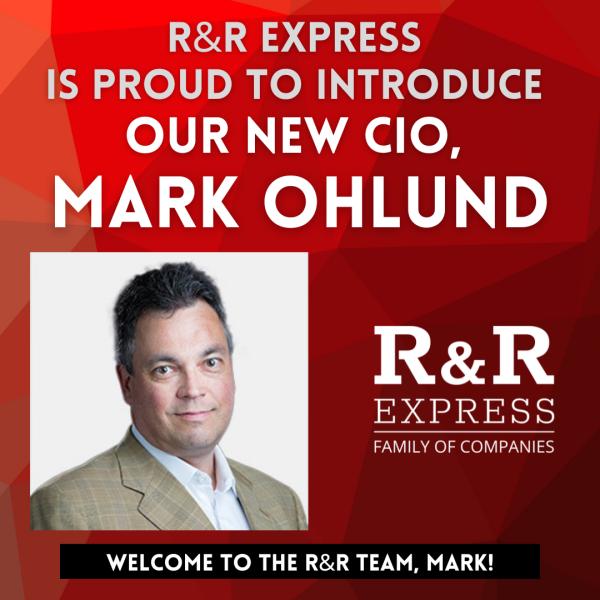 ---
About R&R Express
R&R Express is an asset-based company with a global network of partnerships. We are proud to offer a full array of logistics and supply chain solutions, including freight brokerage, managed transportation, expedited, project logistics and supply chain management, as well as a variety of shipping modes that include truckload, LTL, heavy haul/specialized and more.
Media Contact:
Elisa Krakowski
Director, Marketing
R&R Express
100 Commerce Drive
Pittsburgh, PA 15275
elisak@shiprrexp.com
1-800-223-8973