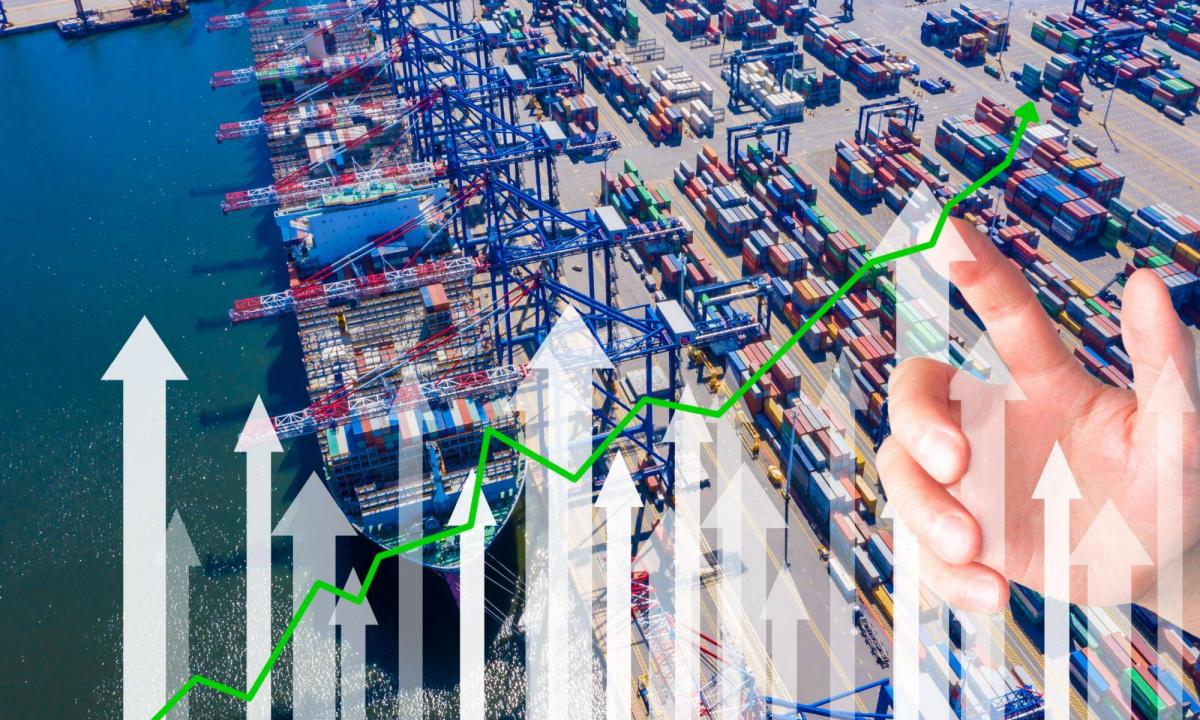 Industry News
Concerns of a "Freight Recession" Diminish as Trucking Stocks Rise
2023-03-07 12:21 PM
---
Perhaps more than any other single word, "recession" strikes fear into the hearts of business owners and managers everywhere. When the economy as a whole sinks into a recession phase, it seems that no one is spared – entire industries can face difficult conditions that may persist for years.
Recently, there have been concerns that a freight recession was on the horizon, or maybe even already underway. However, it seems that perhaps those fears were misplaced, as trucking stocks have been performing strongly based on a brighter forecast than what some had expected. Let's take a closer look at where we are and where we might be headed.
Freight Industry Recession Fears
First, let's look at what would have been leading to these worries in the first place. Largely, fears of a recession in the freight industry were driven by the expectation that volume was going to drop in the last few months of 2022. There are many potential causes of that decline in volume, including the looming threat of a recession in the economy as a whole, along with continuing pandemic issues in parts of the world.
Generally speaking, lowered volumes would lead to lower prices, and a recession could be the result. When anything is in less demand, the laws of economics dictate that the price is typically going to fall. However, pricing in freight is complicated, and the supply and demand factor is only one of the pieces of the puzzle that is going to determine prices and revenues.
A Trickle Down Effect
Helping to keep prices high in freight is the fact that many of the things truckers rely on to move goods from one place to another are more expensive than they were prior to the pandemic. Gas prices are chief among those elevated costs, but there are others as well. In the end, plunging prices really weren't in the cards, and trucking companies have been able to largely weather the storm and come out the other side.
Looking at stock prices is a good indication of just how healthy some of these companies continue to be. For example, Saia Inc. was trading in the $180 range around the start of July 2022, and it is trading comfortably over $200 in the early days of 2023. The story is similar for other stocks in this sector, such as ArcBest Corp. This does not guarantee future gains or increases, of course, but it does reflect that the bottom has not fallen out of the freight market, as was feared by some.
Spot Trucking vs. Contracts
One important factor to understand in this discussion is how various freight arrangements are managed. There are two main ways that trucking agreements are struck between companies that need goods shipped and the trucking businesses that will do the work. First, there are contracts – these are long-term agreements for ongoing shipments for companies that need to ship large quantities of goods regularly. Most of the shipping activity that keeps the economy moving is managed through these types of contractors.
Alternatively, some freight is moved under a spot trucking agreement. In the spot market, prices were falling, which gave some cause for concern. However, the spot market doesn't represent the great market as a whole, so a decline in these prices from pandemic-era highs doesn't automatically indicate a freight recession.
Request a Freight Quote Today
Handling your freight needs successfully comes down to putting the right partner on your side. Reach out to R&R Express today to discuss our services and how we may be able to fill your needs. We are always happy to provide a quote, so don't hesitate to get in touch.